As we enter into the 12th week of the pandemic I reflect back on the impacts it has had in my life, personally and as the Port Coquitlam City Council designate for Arts, Culture and Heritage in our city.
In my neighbourhood many homes including ours are decorated with hearts in support of our frontline, healthcare and essential service workers. I thoroughly enjoy the nightly pot banging and horn honking that goes on at 7:00 when our community comes to together to show our appreciation to them. These amazing workers keep us safe, provide us with services and essentials in this uncertain time; we are eternally grateful to them. Shortly after the tribute my husband Ray and I have made it routine to walk from our house to Blakeburn Lagoons. Our children have also joined us on our nightly trek; We call it COVID walking. Our walk is very calming, rejuvenating and beautiful.  The lagoons are breathtaking and a perfect way to reflect, unwind while connecting with many other families and neighbours along the way at the end of the day.  We have been fortunate to randomly attend three Elvis impersonator pop up events on in our neighbourhood. It was amazing, lots of fun showcasing what a great place Poco is. We are entering into stage two of the pandemic. Slowly some local business are opening their doors to the public, with spaced out seating. On Friday we went to the Cat and Fiddle for our first dine in night out in weeks. They had all the safety measures in place and our waitress was wearing a mask. We enjoyed our dinner out and appreciate the fantastic service and food the Cat and Fiddle provided.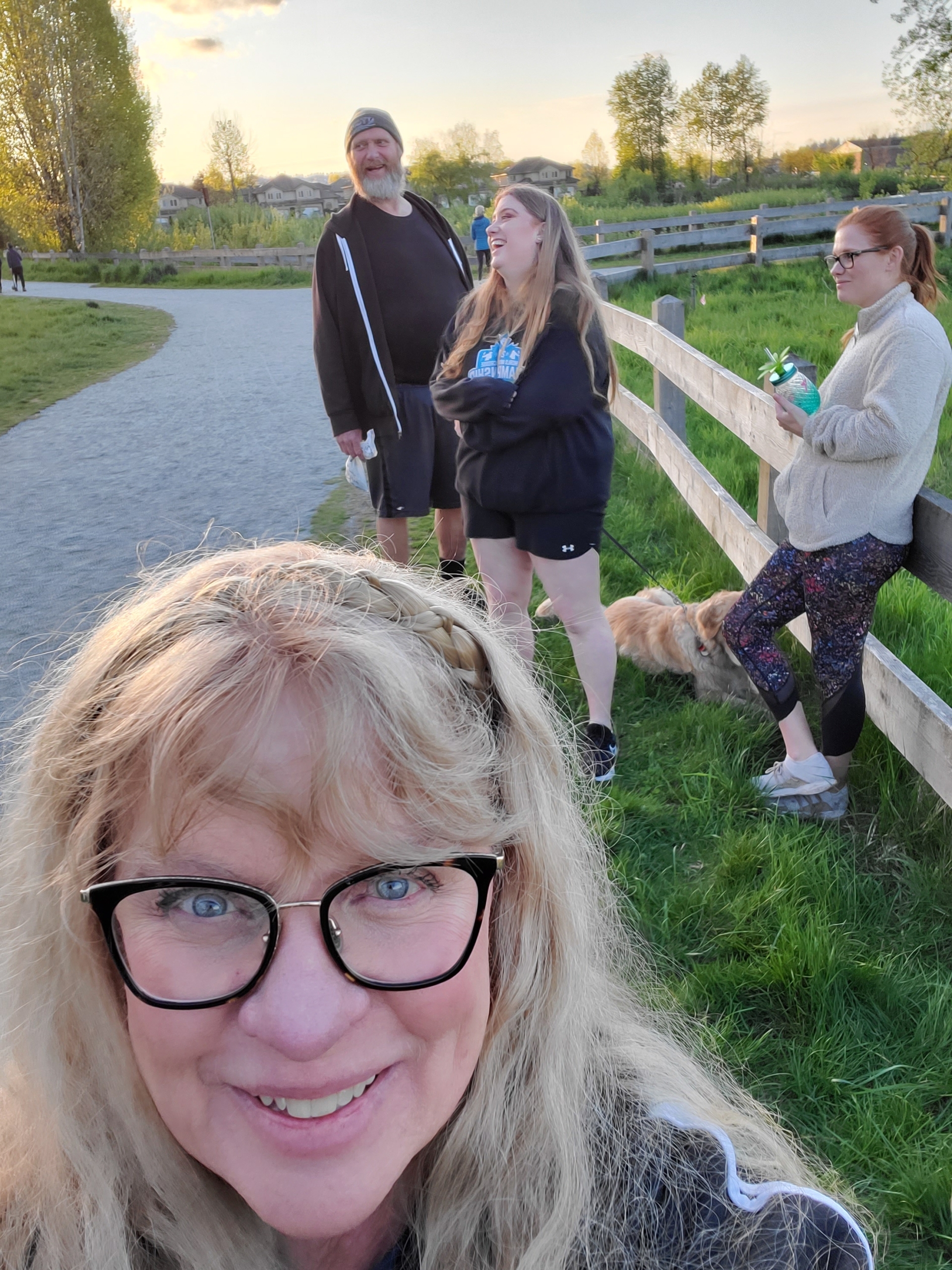 I have enjoyed volunteering with the Tri-City Reach Care Society during the pandemic. We make lunches at the Broadway Church and provide a hot meal to go on Tuesday. Afterwards we go to Lions Park where we distribute the food and socialize with those less fortunate in our city.  Volunteering is something I look forward to doing. It is a great way to give back and while doing so you learn a lot about yourself and you get to know people in our great city. I have seen firsthand how our community continues to lift each other up which is inspiring. We are truly united and all in this together!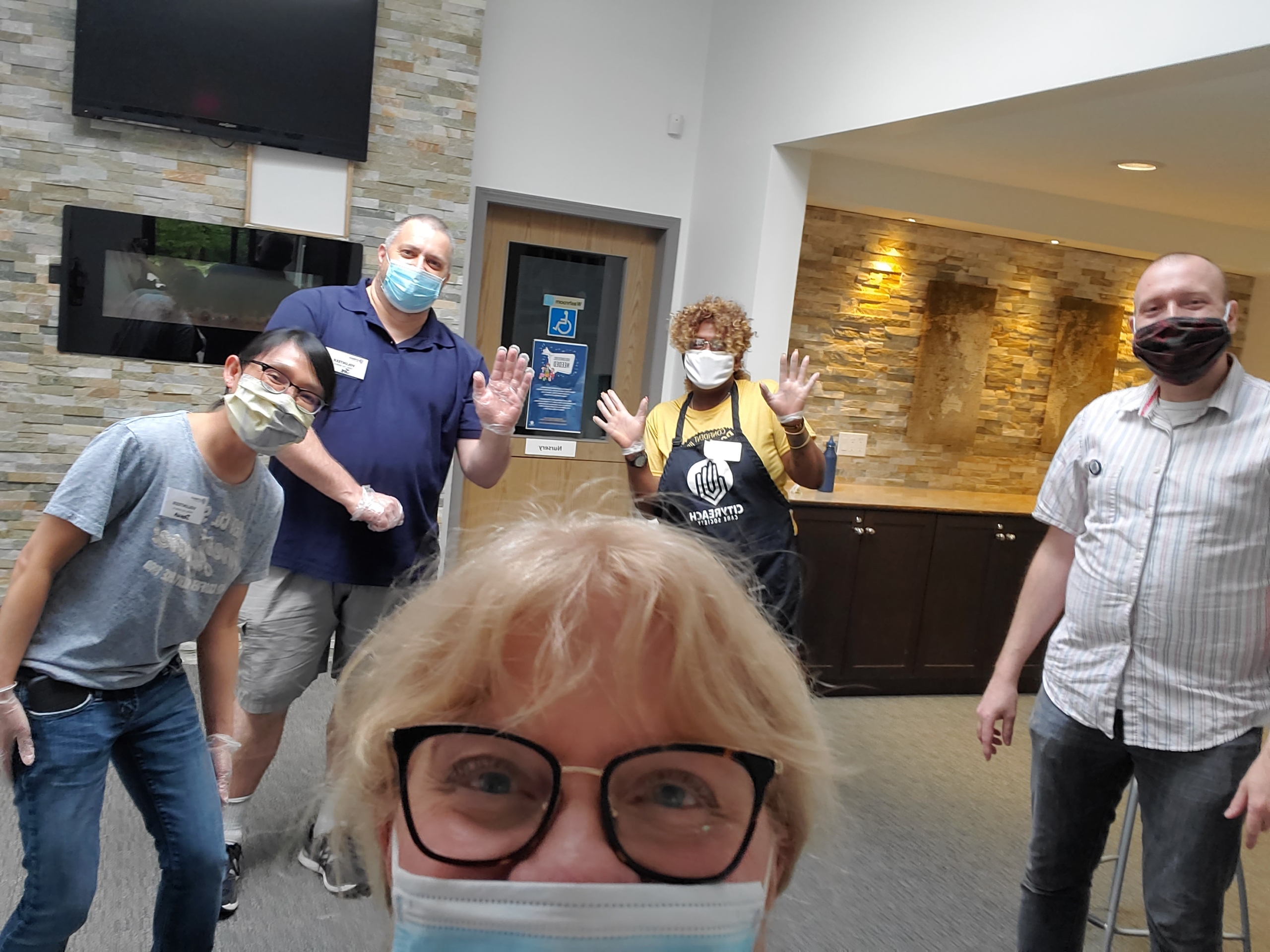 The City conducted our first Virtual May Day event on May 9th with Mayor West, MP Ron McKinnon (pre-recorded from Ottawa) and May Day Task Force Chair Bob Lee, host Mark Friebe from the Giggle Dam and myself in attendance as the Cllr designate for Arts Culture and Heritage. We practiced social distancing at Leigh Square as the names of the Royal Party were drawn from a metal container by Mayor West; they are May Day First Princess – Alexandria McPhail May Queen – Mary Krell and Ambassador; along with Record Bearer – Javier Johnston Ambassador – Nicholas Klein. Tradition is so important to embrace and carry on – the Royal May Day Party tradition lives on!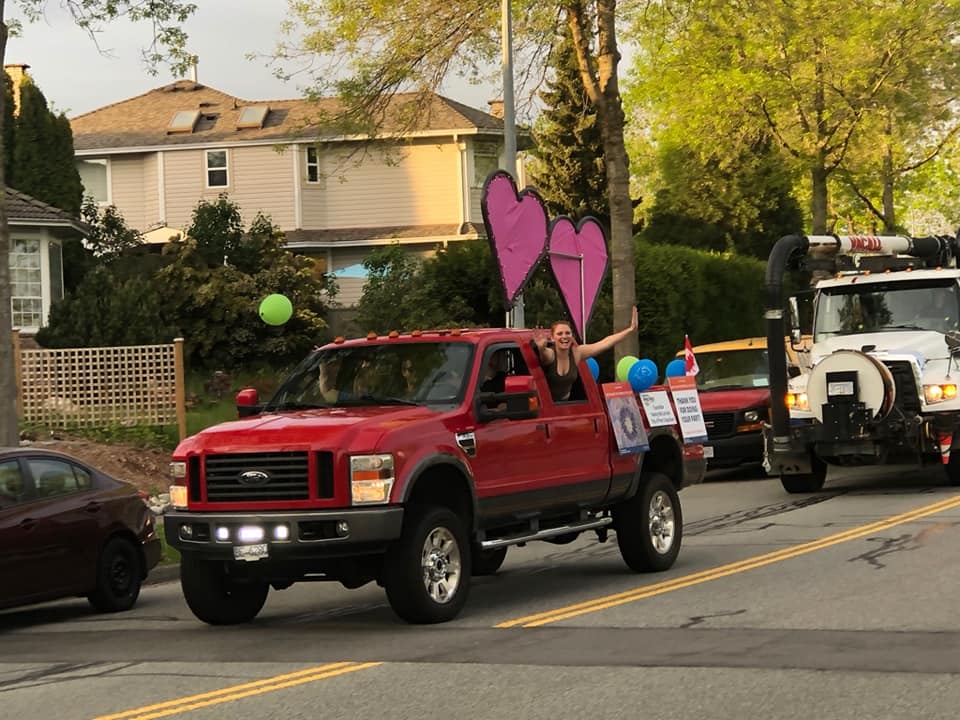 Later on this same day, the City rallied together to have a Drive By Cheer where all the City Fleet vehicles (CUPE 298 worker), Firefighters (Local IAFF 1944), local RCMP, and members of City Council drove by all the seniors care facilities to say thank you to the health care workers for keeping our seniors safe during Covid-19. Ray decorated our red ford 350 pick-up for the event and even made two huge hearts cut out of plywood to put on our truck. As we drove the route, we witnessed the outpouring of 100's of residents, as we came together as a community to be strong as we faced the pandemic together. I never heard so much noise in a night ever; horns honking, pots banging, children waiving signs, they had handmade, along with all sorts of mixed emotions visibly exhibited by everyone. We will forever remember Dr. Henry's famous words; #bekind #becalm #besafe
Cllr. Nancy McCurrach
Council Designate Arts, Culture and Heritage