We continue south towards Leigh Square itself where we find three pieces. Host to the Bandshell and located next to City Hall, the Gathering Place, and the Community Arts Village, Leigh Square is truly the heart of art and culture in PoCo.
Remember each stop is colour-coded on the map, so look for the blue markers this time!
| | |
| --- | --- |
| Address | South of 2580 Shaughnessy St, Port Coquitlam, BC V3C 3G3 |
| Colour on Map | Light Blue |
| # of Art Pieces | 3 |
KELLY HALL ELECTRIC BOX
Location: Across from the Starbucks, next to Port Coquitlam City Hall
Details: 
Art can sometimes be found in unexpected places. This electrical box depicts Kelly's Hall, PoCo's first City Hall built in 1913. Originally located on Dewdney Trunk Road, which is now Kingsway Street, the building came to serve as the firehall until a fire that started inside burnt it down. PoCo's new city hall was built in 1914 and its newest addition was added in 1987.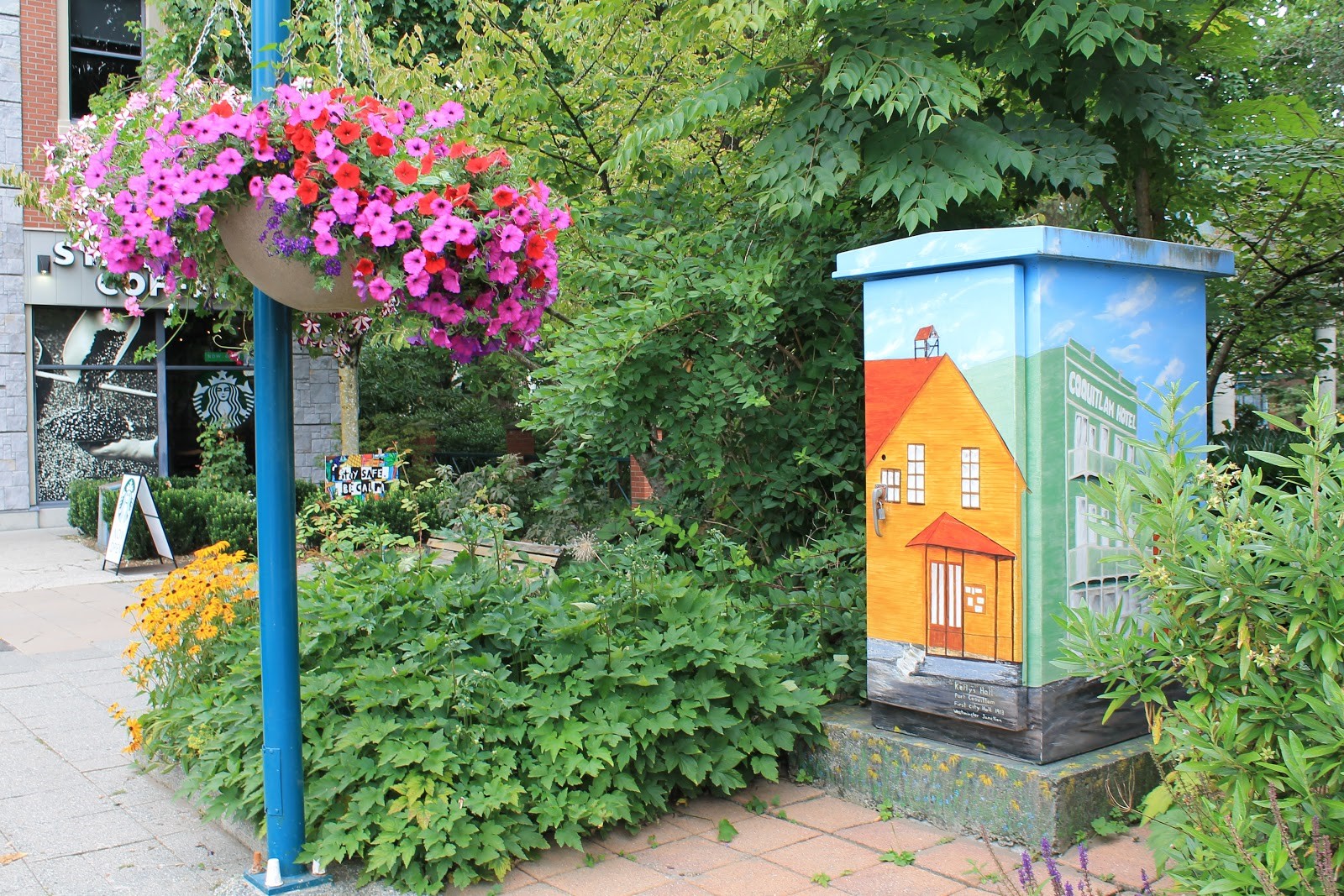 THE SALMON CYLCE
Location: At the end of Leigh Square Pl, northside
Title: The Salmon Cycle
Artist: R. Tetrault, J. Whitehead, and Sharifah
Details: 
Salmon have always been a vital part of the communities in and around what is now Port Coquitlam. The name "Coquitlam" comes from the Hən̓q̓əmin̓əm̓ (Halkomelem) word kʷikʷəƛəm (kwikwetlem) meaning "red fish up the river" because of the great number of salmon that used to swim in the river. Accordingly, this 2013 mural depicts the life cycle of the salmon from egg to spawning adult.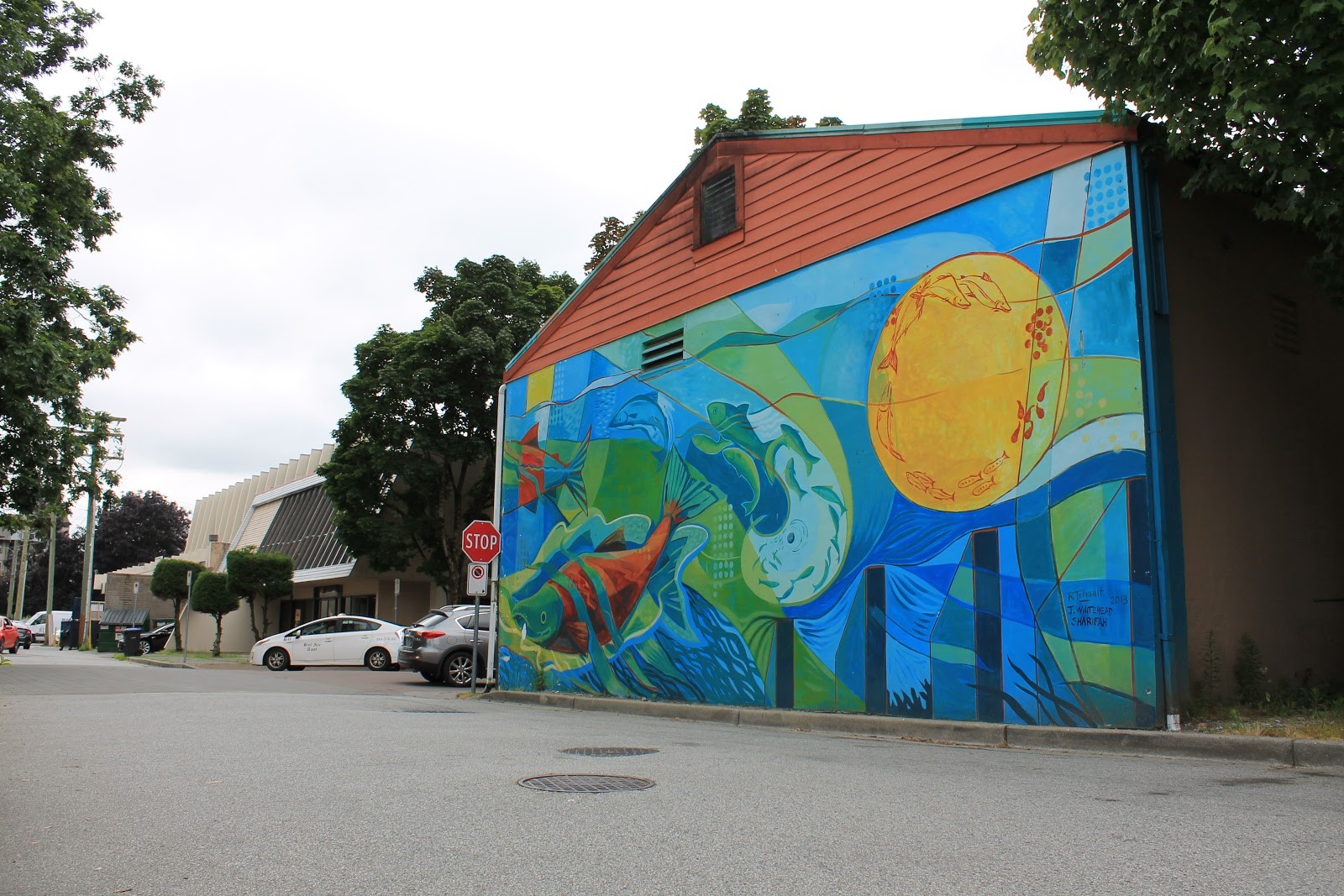 PRIDE PUBLIC ART PROJECT
Location: Around the fountain next to the BandShell and the Gathering Place 
Title: Pride Public Art Project 
Artist: Steve Baylis
Details: 
This installation is a celebration of members of the LGBTQ2+* community in PoCo. Patterned tiles represent the Pride and Transgender Flags. Created by PoCo artist Steve Baylis, his goal is to use his art to connect people and inspire positive change in the community.
*LGBTQ2+ stands for Lesbian, Gay, Bisexual, Transgender, Queer, and Two Spirited. The plus signifies a number of other identities.