Directions
After leaving Lions Park we cross towards the east side of Shaughnessy Street and walk through the underpass which was built to allow traffic to pass as the train goes overhead.
If you have your bike with you, don't forget to dismount when going through the underpass.
| | |
| --- | --- |
| Address | 2682 Shaughnessy St, Port Coquitlam, BC V3C 3G8 |
| Colour on Map | Purple |
| # of Art Pieces | 2 |
Train 3716
Location: West of Shaughnessy Station mall, by the bus stop just before the underpass
Artist: Bert Monterona
Details: 
This painting is a reproduction of the original hand painted box done in 2010 which depicts CPR locomotive 3716. Finished in 1912, this locomotive was originally numbered 3916, but was rebuilt in 1929 and given a new class and number. It was saved from being scrapped and came to PoCo in 1966. The train has been restored and loaned to the Kettle Valley Steam Railway where it runs on the only remaining section of the historic track in the Okanagan Valley. You can still book a seat on the 90 minute trip, complete with music and historical commentary!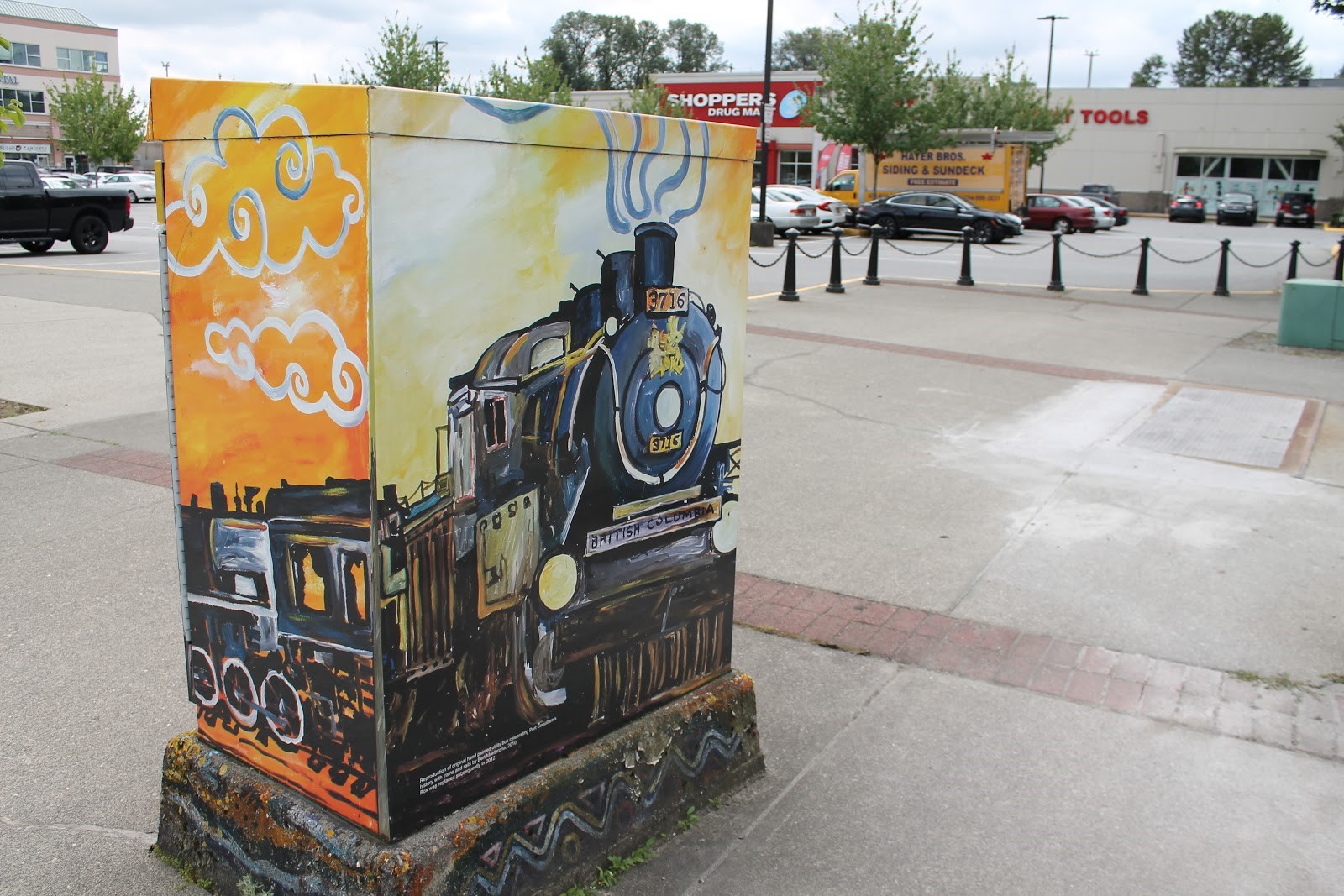 Peace, Unity, and Diversity
Location: Shaughnessy Street, undepass by Kingsway Street
Artist: Bert Monterona and participating artists  
Details:
The theme of this Installation, "Peace, Unity, and Diversity" celebrates the various cultures, activities, histories, and communities that make up PoCo. The paintings on the west side were completed in 2009 in collaboration with the Necklace Projects. The paintings on the east along the walkway were installed with the help of the PoCo community police, Coquitlam RCMP, and Riverside Secondary School students.