Directions
This stop takes us from the northside of Elks Lodge south through the alley between it and Shaughnessy Mall. After viewing the murals on Elks Lodge, continue south through the parking lot, past Granny Smith Park, and across Shaughnessy Street.
| | |
| --- | --- |
| Address | 2272 Leigh Sq, Port Coquitlam, BC V3C 3B8 |
| Colour on Map | Yellow |
| # of Art Pieces | 1 |
Elks Lodge North
Location: Look south past the fountain and pride project
Artist: R. Tetrault, J. Whitehead, and Sharifah
Details: 
This mural commemorates the arts and music in Port Coquitlam as this is the spot where "Summer in the Park" is held. Music has been an important part of this community since its founding, with the PoCo City Band playing on inauguration day in 1913.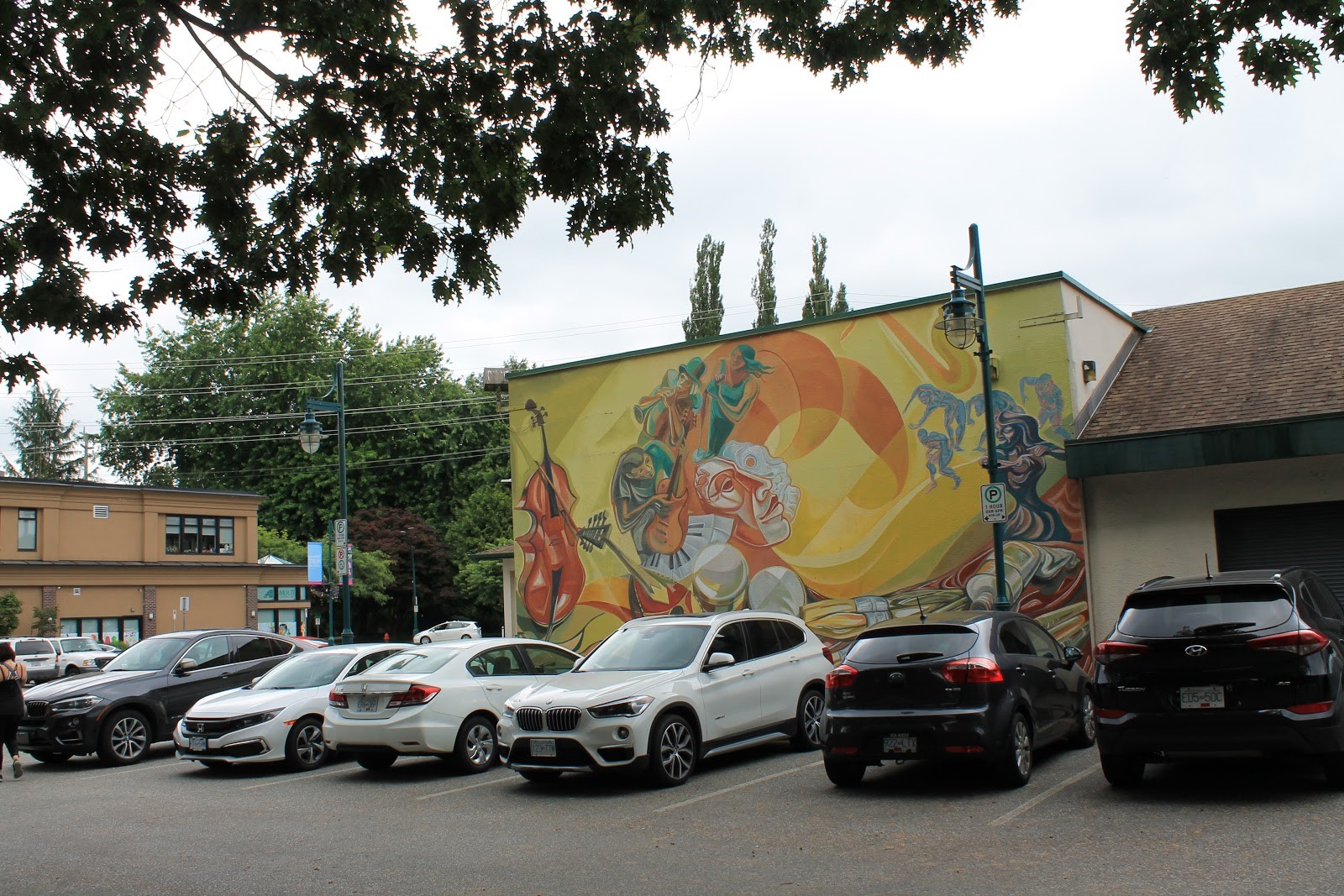 Alley and Elks Lodge South
Location: Alley between Elks Lodge and Shaughnessy Mall, south side of Elk's Lodge
Artist: Steve Stanczyk, Jordan Woodrow, Doug Cariou (sponsored by the PoCo BIA, Kinsmen Club, GrafX, and the City of Port Coquitlam)
Details: 
This mural is a continuation of the one found on the north side.  A problem area for graffiti before its installation, elks and eagles are now depicted along the alleyway portion. The building itself serves as the lodge of the local branch of the Elks of Canada, a fraternal organization dedicated to supporting and promoting community needs.