Directions
We end our walk on McAllister Avenue in front of both Veterans Park and City hall. These are marked by the black pins this time. Have a rest on the benches on the street or in the park, you've earned it! 
Thank you for taking the time to walk with us, we hope you enjoyed it. Stay tuned for more Heritage Walks coming soon!
| | |
| --- | --- |
| Address | 2580 Shaughnessy St, Port Coquitlam, BC V3C 3G4 |
| Colour on Map | Black |
| Points of Interest | 2 |
Veterans Park
Details:
The cenotaph in Veterans Park was constructed to commemorate soldiers from Port Coquitlam that died during WW1. The names of fallen soldiers from that war and WW2 are inscribed along the base and a plaque commemorating the Korean war has also been affixed.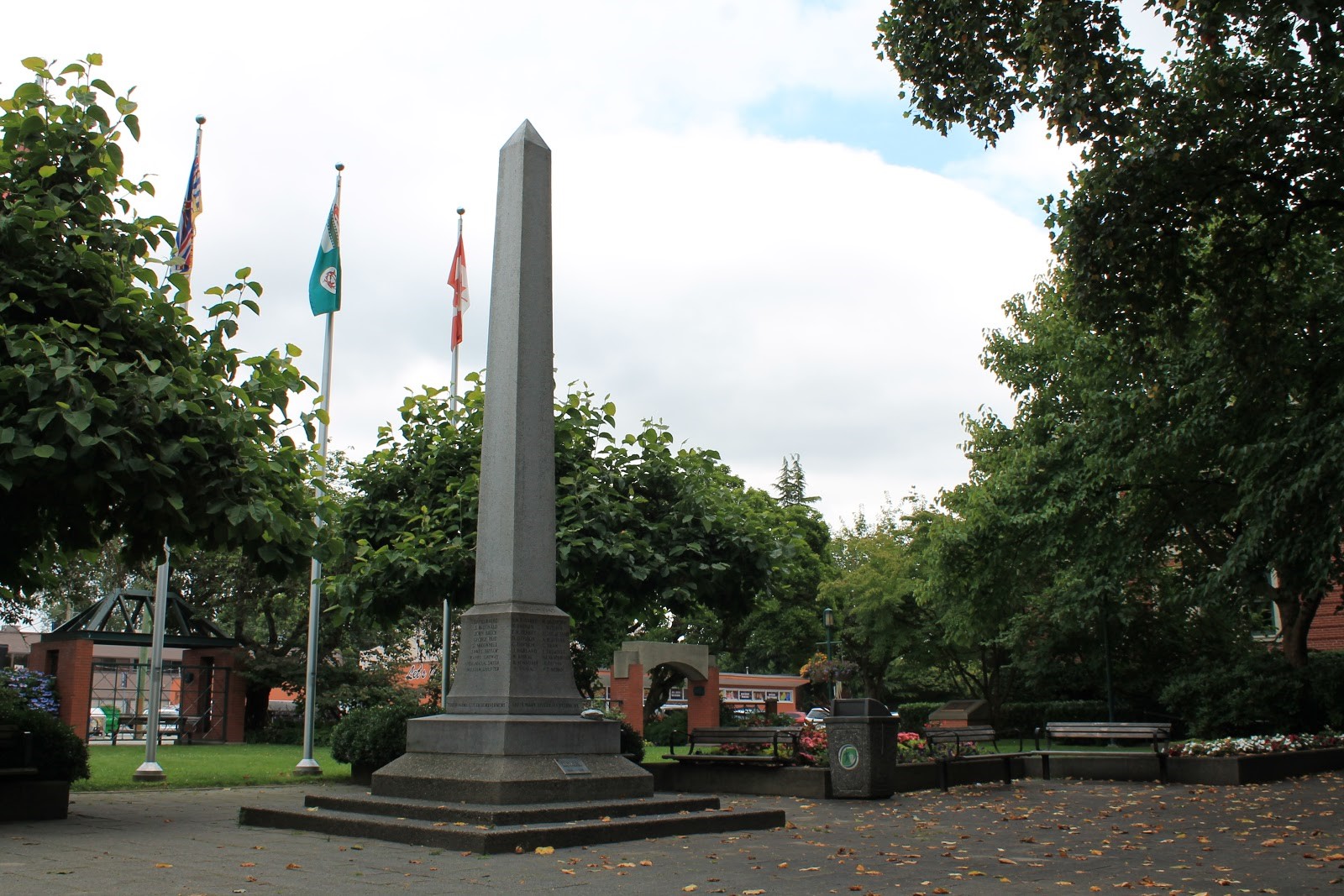 City Hall
Details:
Port Coquitlam City hall was constructed in 1914 and in the beginning only the first two floors were used. Among its early uses were municipal offices, library facilities, police offices, and a courtroom. Population growth experienced post war eventually meant the whole building was utilized however, this soon was insufficient and work on an expansion was started in 1987 which you can see extending behind the original building. City hall was declared a heritage building in 1985.